Overview
Work at your desk or on-the-go with complete mobile and desktop collaboration and synchronization
Enjoy increased mobility with full collaboration features and synchronize your email, contacts, calendars, tasks, and notes with email clients like Microsoft Outlook and Mozilla Thunderbird or with the latest smart phones via the Exchange ActiveSync and SyncML technologies.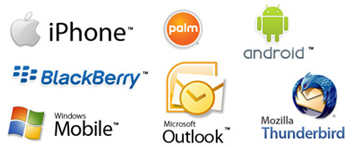 For administrators: manage tasks via Web browser or automate tasks using our flexible API





Smarter Mail makes managing administrative email server tasks easier via a Web-based administration interface, events and notifications, and automation through Web services (APIs). Manage the spool, add users and domains, set alerts for possible dictionary attacks, watch bandwidth usage and emails sent, and much more.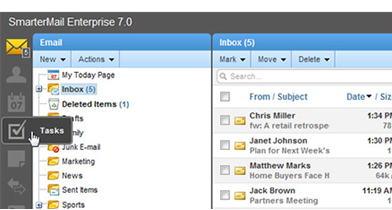 Access your email from anywhere, at any time, using a standard Web browser



Access your email, calendars, contacts, tasks, and notes in the office, on the road, or at home with Smarter Mail's leading webmail interface. The mail server's interface combines aesthetics with the full functionality of a desktop client, giving users the ability to communicate and collaborate around the clock from anywhere there is an Internet connection.
Industry-standard antispam and antivirus ensures mail server security around the clock

Smarter Mail boasts the strongest antispam and antivirus features out-of-the-box, achieving 97% spam protection upon setup and installation. Plus, Smarter Mail includes dozens of security protocols that prevent the mail server from being compromised.